BEIDAXUEYUAN KINDERGARTEN follows the educational ideas of interest and happiness and respects children's personality. The curriculum cultivates children's interest with scientific, open and flexible educational methods, thereby promoting children's all-round development. In our kindergartens, games serve as the major teaching methods, happiness is of primary importance, learning and playing are complementary to each other.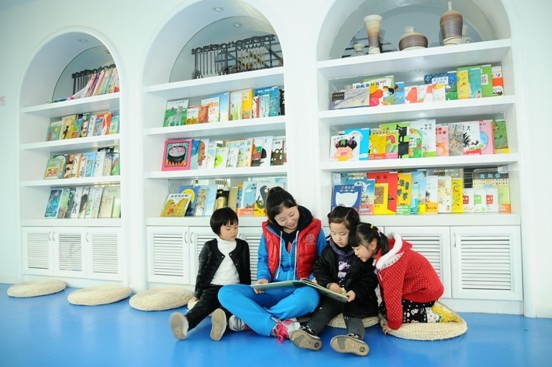 Kids and teachers are reading in the library
In BEIDAXUEYUAN kindergartens, there are bright and spacious activity rooms, quiet libraries, fascinating science rooms, creative painting rooms, graceful piano rooms, neat cooling rooms, well-equipped halls, comfortable parent-kid rooms and outdoor equipment like multi-functional slides.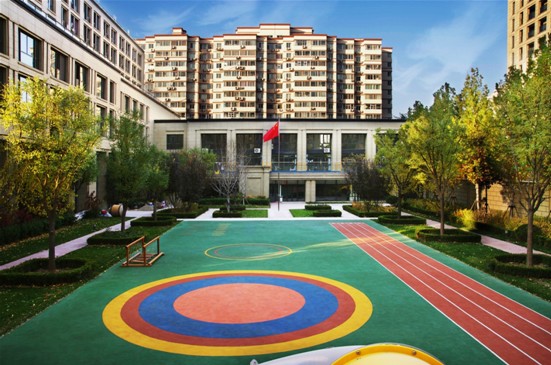 Playground
Traditional Sinology Corner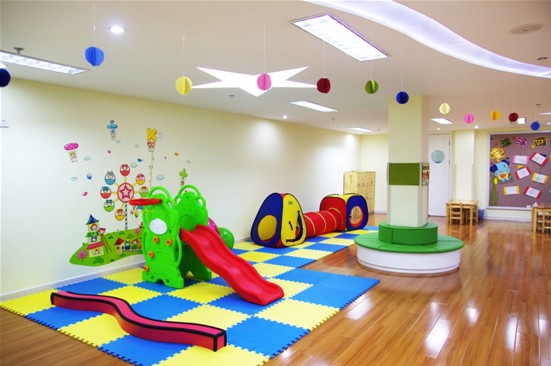 Classrooms
The curriculum is to ensure that all children can become talented and attain success; BEIDAXUEYUAN KINDERGARTEN relies on the theory of children's success quality development—research achievements by Brain and Cognitive Science Center of PKU. It promotes children's all-round development, encourage them to give full play to their talents and advantages and build confidence, thereby laying solid foundation for their life-long development and success.
Kids attend class happily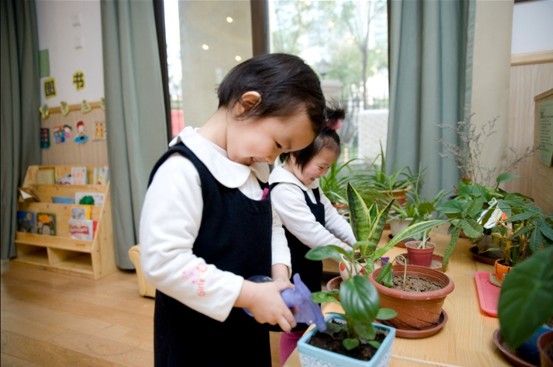 Kids water the plants
Extra-class activities enable kids to know more about nature; birthday party held each month enable kids to feel at home; show time enables kids to set up confidence; parent-kid games offer the pleasure of sports; Thanksgiving trip to PKU raises the social and cooperation awareness among kids; kids not only feel happy, but also learn more about western and Chinese cultures.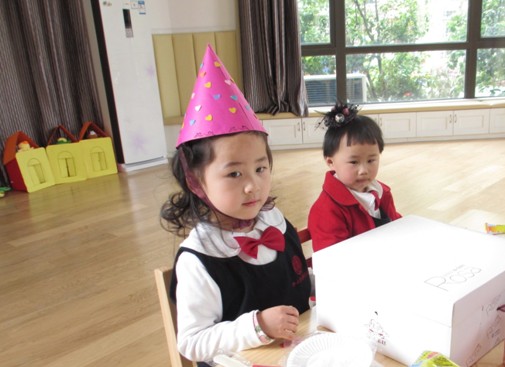 PARTY (Birthday Party)
Thanksgiving Trip to PKU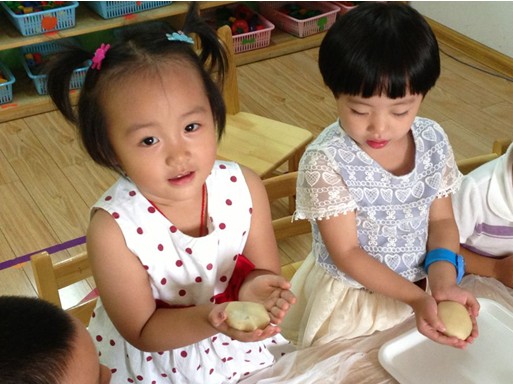 Kids make moon cakes
Autumn Trip
Parent-kid Sports Meeting
Public-service Activities
Kindergartens will work together with parents and communities to set up cozy and harmonious environment for kids.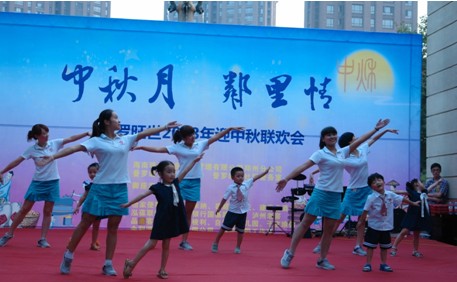 Kids and teachers are performing on the Mid-autumn Festival Party
There are 12 well-reputed kindergartens in Beijing, Zhengzhou, Changsha, etc.